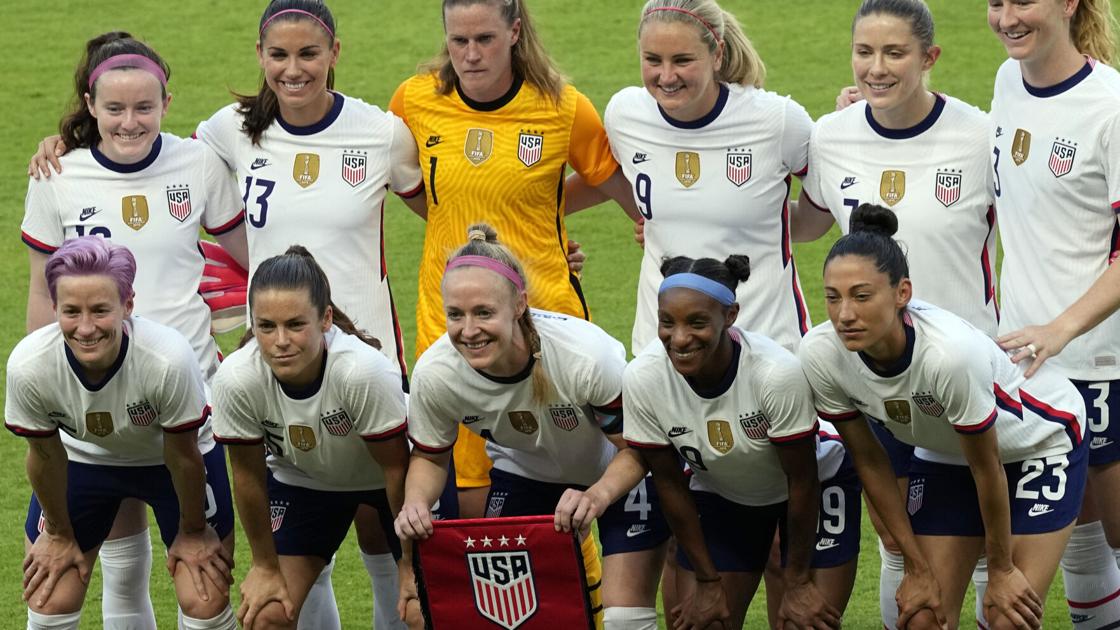 The United States women's football team did not snub the veteran playing the national anthem | Ap
CLAIM: Players of the United States women's national soccer team "turned their backs" on a World War II veteran who played the national anthem in a game on Monday.
FACTS: Before the United States defeated Mexico on Monday in the final women's game before the Olympics, the American players turned to face an American flag near the stadium scoreboard while "The Star" aired. -Spangled Banner ".
After the game, false messages circulated on social media claiming that members of the team had turned their backs on WWII veteran Pete DuPré as he played his rendition of the national anthem on a harmonica. Mexico's national team players also turned to face their flag near the scoreboard at Pratt & Whitney Stadium at Rentschler Field in East Hartford, Connecticut, during the performance of their national anthem.
"Several members of the United States' national women's football team turned their backs on a 98-year-old WWII veteran as he played the national anthem on his harmonica," a Facebook user wrote. , in a now deleted article. The false claim has also circulated widely on Twitter, Instagram and YouTube.
Several media have also written about the false statement. "Not true. No one turned their backs on WWII veteran Pete DuPré during tonight's anthem," the US Football Communications Team tweeted Monday night. "Some USWNT players were watching. just the flag on a pole at one end of the stadium The players all love Pete, thanked him individually after the game and signed a ball for him.
That evening, Carli Lloyd, an American team player, tweeted: "We turned around because we were facing the flag." The video also showed the soccer players greeting DuPré after the game and signing a soccer ball.
– Arijeta Lajka