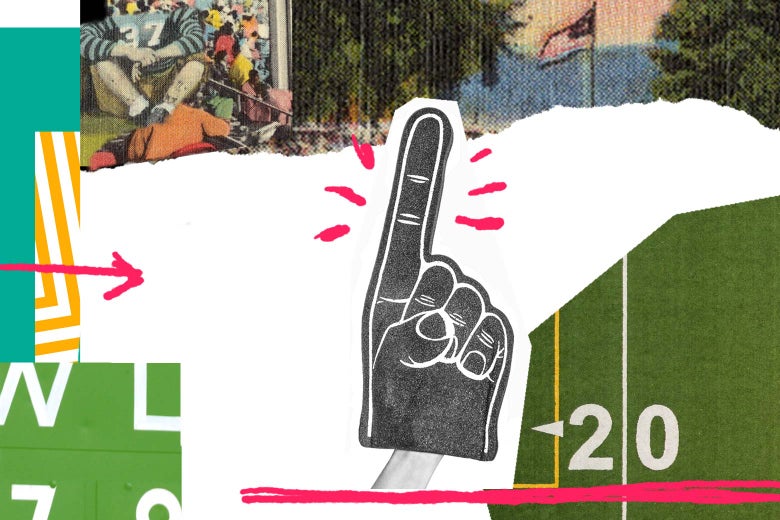 The Olympics, NFL vaccines and Lionel Messi on Hang up and listen.
Joel Anderson, Stefan Fatsis and Josh Levin discuss the end of the Summer Olympics defined by a global pandemic, empty stands, relentless heat and athletic grandeur. They also discuss which NFL players have refused to get COVID shots and what the league should do about it. Finally, the journalist and author Simon Kuper explains the end in tears of the brilliant career of Lionel Messi at FC Barcelona.
• Support Hang Up and Listen by subscribing to Slate Plus.
• Read all of Slate's coverage of the Tokyo Olympics.
• In the New Yorker, Louisa Thomas wrote that there was a "different dynamic, more vulnerable to these Olympics".
• "The Olympic Games end as they started: strangely," wrote Motoko Rich of the New York Times.
• Barry Svrluga of the Washington Post reported that "while the Tokyo Olympics haven't changed what the Games are, they exposed it more.
• Minnesota Vikings quarterback Kirk Cousins ​​has said he's prepared to be surrounded by plexiglass but won't get the coronavirus shot. His trainer is not happy.
• The NFL said last week that more than 90 percent of players and almost all team staff have received at least one dose of the vaccine.
• Cousins ​​is just one of many players who said they were not vaccinated.
• Follow Simon Kuper on Twitter and buy his new book, The Barcelona complex: Lionel Messi and the creation and deconstruction of the biggest football club in the world.
• After 21 years and 762 goals, Lionel Messi has announced he is leaving FC Barcelona.
• In the Financial Times, Kuper explained how one of the richest football teams in the world could no longer afford football's biggest star.
• Messi has reportedly signed with French superpower Paris Saint-Germain.
• An interactive timeline of Lionel Messi's career.
Hang up and listen to the weekly Raul Valbuena:
Raul Valbuena from Joel: Congratulations to Turkmenistan, San Marino and Burkina Faso, who won their very first Olympic medals.
In this week's bonus segment, Josh, Joel and Stefan talk about Kevin Durant, the low promotion of American track stars, and more about the Olympics.
Production and editing of the podcast by Alyssa Edes.
You can email us at [email protected]