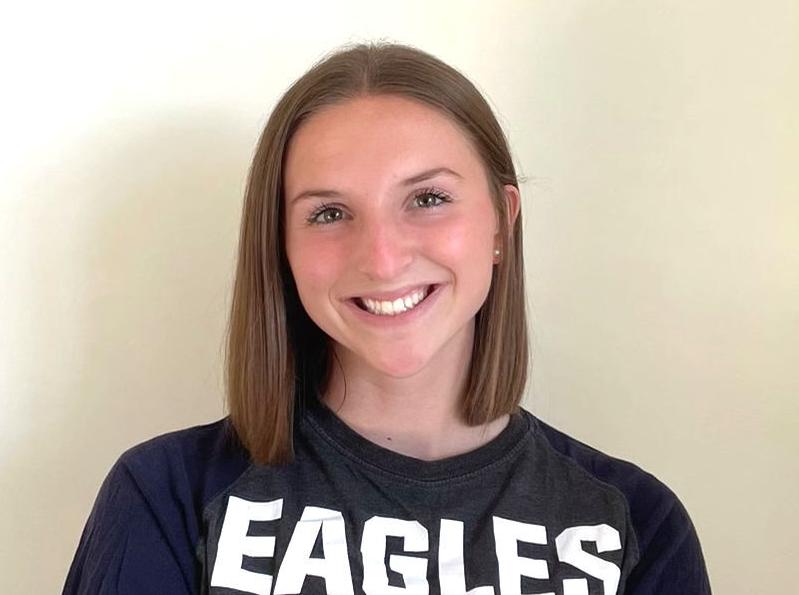 Spotlight on Athletes: Clarke County Girls' Soccer Player Hannah Wagner | Winchester Star
Clarke County High School, 17
Sports: Football. Position: Defender
Parents: Megan and Michael Wagner
Birthplace: Berryville
What do you like about football: I would say the aspect of the team bond. Especially with this last year with our team. It's a connection that I've never really been able to experience before. The friendships you make with her are really great.
Most memorable moment in football: It would definitely be last year, winning States. (Clarke County won the Class 2 Championship for the program's first state title since 2006.) It was something I always dreamed of, but I never really imagined it would happen because it is such a small town. I never thought I would do it, but it did. The bond we had helped us earn it.
Most Embarrassing Moment in Soccer: My eighth grade, I played on JV for high school. I was on a breakaway on the field. The girl defending me stepped on the back of my shoe and flew across the field. Everyone kept yelling "Keep running!" So I continued to run without my shoes on. I did not score. Then I sat in silence for a good few minutes as I tried to put my shoe back on.
Hardest moment in football: The hardest part for me is the mental part. Just make sure you are focused. Because if you're not fully focused on the game then it totally ruins the whole game, at least for me.
Three people you can dine with, dead or alive: Stan Musial; he played for the [St. Louis] Cardinals and he's in the Baseball Hall of Fame. He's my father's great-uncle. I was about to meet him but unfortunately he passed away [in 2013]. [Musician] Taylor Swift; I absolutely love it. She is truly inspiring. And Patrick Swayze; he's my favorite actor of all time.
Biggest Athletic Influence: Crystal Dunn; she played in the United States women's soccer team and she plays the exact position [wing back] that I play. It's really cool to see someone winning the World Cup playing your position.
Who is your favorite teacher: Megan Marasco. She was my teaching nurse aide and my teacher for all the other little medical lessons I took throughout high school. She makes the class really fun. I've known her since I was little.
Favorite athlete: Stan Musial
Favorite sports team: Pittsburgh Steelers
Favorite movie: "Dirty Dancing"
Favorite TV Show: "New Girl"
Favorite song: "Golden" by Harry Styles
Favorite food: anything Italian
Worst thing you have eaten: Chinese food
Plans after high school: I plan to go to Ithaca College in New York. I plan to study occupational therapy. I always wanted to do something medical. My mother is a special education supervisor. She was a special education teacher and I saw occupational therapists working with her and with children. I want to be able to help people in general.
– Compiled by Robert Niedzwiecki