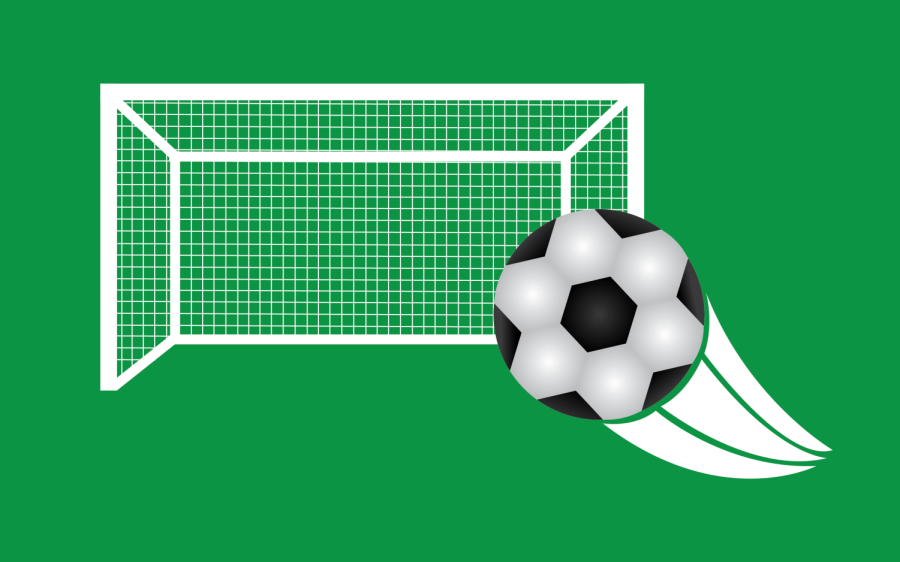 Seattle U on the rise at the end of the season – The Spectator
19-3.
Seattle University Women's Football has beaten its last five opponents by a 19-3 margin en route to six straight conference wins from late September, putting the Redhawks atop the Western Athletic Conference (WAC) as the playoffs approach.
After starting its 2022 campaign at 2(wins)-4(draws)-1(loss), Seattle U women's soccer looked set to be on track for an unprecedented second consecutive season. Their record of 7-8-4 in 2021 was only the second losing season overall under the head coach's supervision for 25 years Julie Woodward.
Seven of the eight losses have come by a single goal and the Redhawks have been competitive in every game they have played. For most teams, a year like 2021 would be okay, if not positive.
Not for Seattle U.
"I think from an outside perspective, if they haven't been around the program, sometimes individuals would be looking at roughly a .500 [win percentage] save and go, 'Oh wow, that program worked great,'" Woodward said. "But the expectations of Seattle U's women's soccer program are extremely high because it has been so successful."
Instead of letting the frustration of the previous season boil over, the players used it as motivation to get back to work after a difficult start. According to Woodward, that motivational moment came on the team's September 4th. loss at the University of Washington.
"In our sport, you want to play your best football right now," added Woodward, with the WAC tournament coming up in less than a week. "This loss pushed us more than anything."
"As a group we knew we were better than what we showed on the pitch," said the junior midfielder. Kaylee Coatney said. "We just started to hold ourselves more accountable."
This internal improvement started to show and worked in harmony with the additions the Redhawks made as a roster. The first major addition being Coatney, who transferred from the University of Utah before the season. After playing the first 11 games of the year with two goals, playing more of a defensive role, the Bonney Lake native caught fire to score five goals in Seattle's ongoing six-game winning streak.
Coatney, who just missed a 2021 season with a torn ACL, has at times thought about quitting the sport, but she's stuck with the game. She moved to Seattle U in January to be closer to home as she returned to physical form.
"I was definitely nervous, I didn't know if I would be the same player," Coatney said, reminiscing about the rehab process. "[This season] was really reassuring to myself and gave me a lot of confidence going forward…it made me fall in love with the game all over again."
Another massive addition to the Seattle U attack was the Freshman phenom U'i Kaaihuewho leads the Redhawks in points and the WAC in goals by a freshman, tied with Southern Utah Sammie Sofia. Even though Kaaihue had yet to play more than 31 minutes after the first four games of the season, Woodward attributed his passion for the game as the reason for his increased role.
As all of these factors began to come together and the team began to win, the Redhawks paused to shed some light on an important topic: mental health.
Follow the Stanford keeper by Katie Meyer suicide in February, the college sports world turned its collective attention to the mental well-being of student-athletes. Seattle U took the opportunity to do so on October 13when they hosted their'Katie's Save' Evening against Stephen F. Austin at Championship Field, coordinated by the senior defender Emily Hartson.
"We're trying to get away from the stigma of not talking about [mental health]"Woodward said. "This game, as a program, we've talked about how playing in college athletics is definitely an incredible privilege, but recognizing how extremely difficult it can be…this weekend, we took it more as a privilege to play this game and use this platform to raise awareness about mental health issues.
"I think that's part of our successes, kind of being more real about it and being more real with each other," team co-captain and senior defender Michele Adam relayed. "Everyone struggles with their own thing…We do our best to be there for each other."
The 5-3 win over Stephen F. Austin also saw five individual Redhawks goals, a stat Woodward believes is indicative of the program's team-oriented approach.
On an evening where empathy and community were at the forefront, everything was said.
The Redhawks will look to continue the winning streak on Oct. 27 against Utah Tech at Championship Field and finish their regular season strong on Saturday, Oct. 30 against Southern Utah.