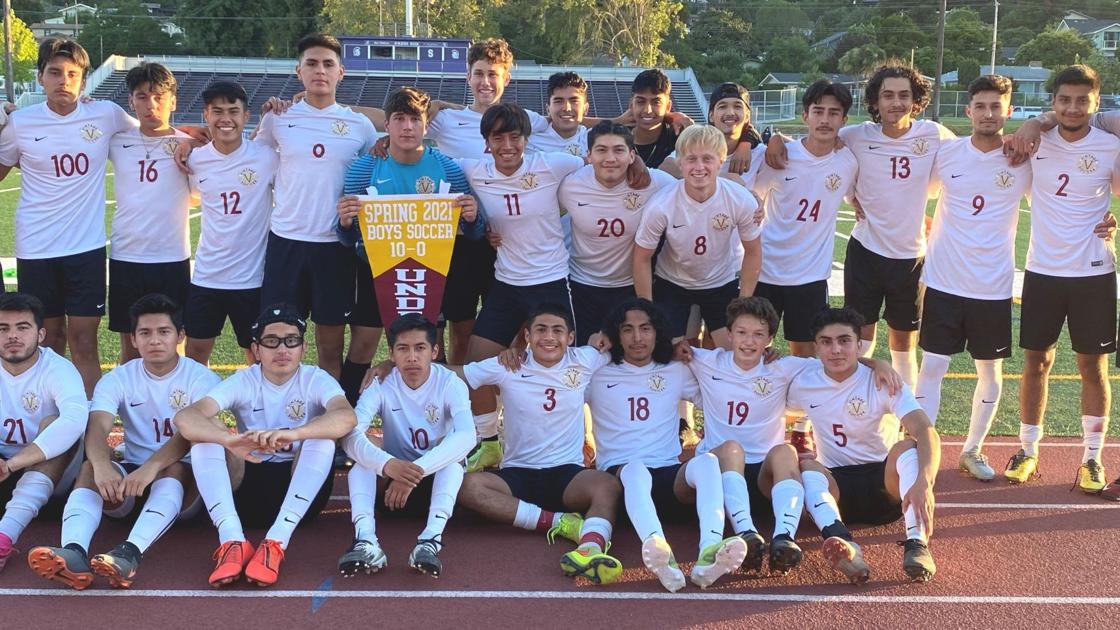 Napa Valley Sports Report: Vintage in Boys' Football | Sports
The Vintage High boys' soccer program has said goodbye to 14 seniors after finishing first in the league for the fifth straight season.
With the playoffs canceled and the Vine Valley Athletic League board of directors lacking champions due to the COVID-19 pandemic, the Crushers (10-0, 9-0 VVAL) finished undefeated for the first time but did not get a championship pennant.
"The boys were motivated just to be able to play a few games even though it was a season shortened by COVID, especially the seniors," said co-coach Javier Covarrubias. "Having 14 seniors on the team, many of them were happy to have the opportunity to play their senior year, be part of the soccer program and be surrounded by their friends.
Sonoma Valley didn't have a squad and Vintage only played once against Justin-Siena, but the Crushers were able to add a non-league game – winning 5-0 against a team of Will C. Wood coached by former Napa High student Jorge Chavez Ruiz. .
"They played for their teammates, standing at a high level and still having goals for the season," added co-coach Alex Feliciano. "The practices, the matches and all the moments in between have been all the more meaningful this year due to the circumstances and the heaviness of the team. The boys made sure to play with dedication and heart and created lasting memories. "
Among the seniors who led Vintage were fourth-year starters Gerardo Perez, who led the Crushers with 12 goals and 10 assists, and center-back Angel Tapia, with Emmanuel Duran (12 goals, 3 assists) , Yahir Escalona (3 goals, 4 assists), goalkeeper Tanner Griffin (6 shutouts) and defenders Tate Salese, Jason Fuentes and Eric Javar, who, along with Tapia and Griffin, limited their opponents to 9 goals and recorded 4 shutouts .