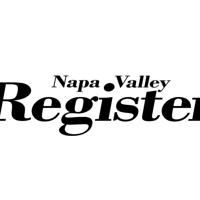 Napa Valley Prep Report: Braves reach milestone in women's soccer with 3-1 win over Vintage | High school
The Justin-Siena women's soccer team finally has bragging rights on Trower Avenue after beating Vintage for the first time Friday night, 3-1, in a Vine Valley Athletic League contest.
The milestone came on the Braves' senior night at Dodd Stadium.
"I want to thank my seniors, Katie Heffernan, Anjali Monteverdi, Jill Fischer, Lexi Barlas and Tessa Salvestrin, for their commitment over the past four years to Justin-Siena football," said head coach Eric Branagan-Franco.
Tessa Salvestrin scored twice and Thais Thomson-Rangel once and Olivia Janerico and Lela Hamilton each had an assist for the second-placed Braves (9-4, 5-2 VVAL). They earned their third straight win and are now one win away from the 2013 Spring Team. Justin-Siena's sporting director at the time had missed the application deadline. So officially, the Braves are hoping to break not a nine-year but a 21-year playoff drought in the coming weeks.
"I'm extremely proud of my girls for stepping up and fighting like they did tonight for our first win against Vintage," Branagan-Franco said. "I hope we can continue to have this growth in the future and continue to trade with our local rivals.
"I can't celebrate too much because we'll face a fiery Napa team tomorrow," he said of Saturday afternoon's postponed home game at 4 p.m. against a Grizzlies team (4-8, 2 -4 VVAL) which beat Vintage (2-4-3 , 6-7-5 VVAL).
Napa also hosts Justin-Siena at Memorial Stadium at 6 p.m. Monday.
College Women's Basketball
American Canyon 53, Sonoma Valley 44
The game was tied 34-34 early in the fourth quarter, when Wolves outscored the Dragons 19-10 to win Friday night in Sonoma. The victory snapped a two-game VVAL skid for American Canyon (15-6, 5-2 VVAL).
Kaniya Bryant went from 3-point art en route to a team-high 15 points and added 6 rebounds, 3 assists, a steal and a block. Kamaya Jones (12 points, 2 rebounds, 1 steal) and Destiny Evans (11 points, 13 rebounds, 1 steal) also led the visitors. The other scorers were Camille Abcede (7 points, 7 rebounds, 1 assist, 2 steals), Trinity Billingsley (4 points, 8 rebounds, 5 assists, 4 steals), Jullianna Cornelio (2 points, 1 rebound) and Jeraline Haney (2 points, 5 rebounds, 1 steal).
Wolves were due to host first-place finisher Casa Grande (6-1 VVAL) at 5.30pm on Saturday.
JV Girls Soccer
Justin-Sienna 6, Vintage 0
Freshman Blake Wisely led the Braves with 4 goals in Friday's home win.
Quin Edie had a goal and an assist, Lila Heffernan had a goal and Hailey Schuemann and Maggie Derr each had an assist.
JV boys basketball
Vintage 56, Justin Siena 32
The Crushers jumped all over the Braves with hot shots and suffocating defense in Thursday's VVAL win at home. Si Sabbagha drained a long 3-pointer to start the scoring and finished with a game-high 19 points. Vintage took a 40-16 lead at halftime.
New Braves head coach Tanner Thomas' halftime adjustments helped put the Braves back in the game and make the second half competitive. Justin Siena was led by Chase Briskovich with 7 points and forwards Charlie Vaziri, Ben Sebastiani and scrappy guard Justin Mangelson with 6 points apiece.
Justin-Siena (7-9, 1-3 VVAL) was scheduled to visit Napa High on Saturday for a 5:30 p.m. warning.
American Canyon 63, Justin Sienna 56
After their second COVID-19 delay of the season and a midseason coaching change, the Braves fell to American Canyon on Tuesday night. With original head coach Nick Guillory taking charge of the university for the rest of the season and Thomas taking charge of the JV, Justin-Siena responded to the start of Wolves' basket barrage by cutting a deficit of 15 points to one early in the second half, but couldn't take control.
The Braves were led by 17 points from Vaziri and 16 from Dallas Logwood. Small forward Finn Machado fired up and knocked down four 3-pointers to add 12 points along with 3 cards and 5 assists.