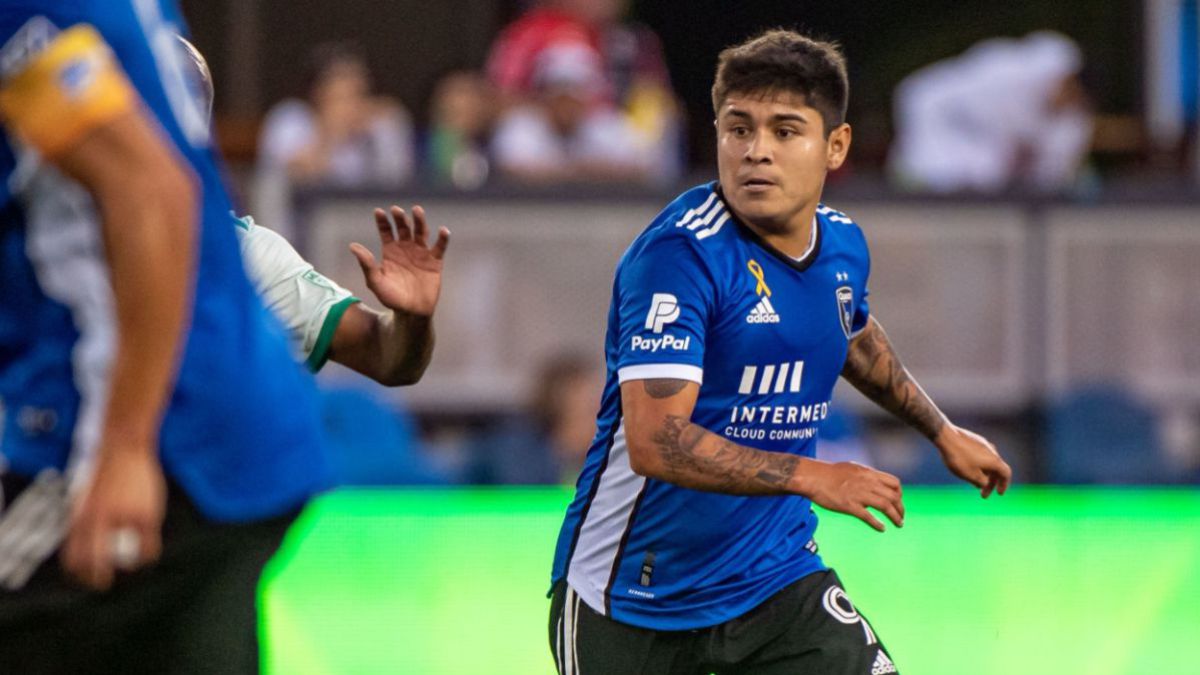 Midfielder Eduardo 'Chofis' Lopez named MLS 26 player of the week
Eduardo 'Chofis' Lopez has had an amazing week with the San Jose earthquakes in Major League Soccer with five goals in two games. The Mexican international midfielder scored a brace in San Jose's 4-3 win over Austin FC last weekend and a hat-trick in a 4-3 loss to Real Salt Lake on September 15.
Eduardo López: First individual prize in MLS
¨Chofis¨ is having an exceptional season in his first year in Major League Soccer with 10 goals and two assists in 24 appearances. After an excellent performance, Eduardo Lopez was voted Major League Soccer Player of the Week 26 and he was included in the MLS Team of the Week.
Earthquakes head coach Matias Almeyda praised the former Chivas player's level in Major League Soccer. Eduardo Lopez joined the California squad in January on a one-year loan with the option of finalizing the transfer at the end of the loan. According to transfer market, its value is $ 1.65 million.
"I am very happy for him. There were great sacrifices to get him to San Jose and to reach the level he is now after going a year and a half without playing,"Almeyda told reporters on Saturday." He has changed the way he trains and experiences football, including his professionalism and composure, "Almeyda said.
Lopez "progresses in life"
The Earthquakes head coach continued: "he knows that I am trying to get to know him and to advise him. I've made mistakes in my life, and I don't want him to make the same mistakes. I want to see him stay the way he is now. It makes me very happy.
"He's a talented young player, and for a while he was torn by his critics. He can make mistakes and he will learn from them. He will learn from me and continue to grow. He has my confidence in him to make his own decisions. It makes me very happy to see him play that way. I know his family and I am happy for them too. When I see him progress in sport, it makes me very happy because it progresses in life, and no one talks about it. "