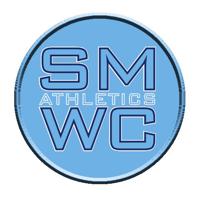 METRO ROUNDUP: SMWC hires coaches for women's basketball and women's soccer | Local high school sports
Saint Mary-of-the-Woods College announced the hiring of two coaches on Thursday.
Terry Bowe was named the fifth head coach of the women's basketball team and Ron Kiernicki was named interim coach of the women's soccer team.
Bowe inherits the program from Scot MacAllister, who guided the Pomeroys to a 14-14 season that ended with a second-place finish last season as part of the USCAA.
Bowe has served as associate vice president of human resources at SMWC since completing a 21-year tenure as head men's basketball coach in 2019 at Lakeland Community College. Bowe holds the school record at Lakeland with 314 career wins and a .609 winning percentage during his time in addition to four conference championships, five NJCAA Region XII championships, five trips to the national tournament from the NJCAA and a Final Four in 2012. In the past two years with Lakeland, the team has won back-to-back regional titles and received a bid for the national tournament only to see the season cut short due to Covid.
"Coach Bowe's familiarity with the program and the institution will enable continued leadership change for our program," Associate Vice President of Athletics Ron Prettyman said. "I anticipate that we can move forward with the positive things that have developed in the program so far, and with new leadership, bring creative ways to impact this program that will lead us to greater new heights."
Bowe, a Cleveland native who played NCAA Division III basketball at Baldwin Wallace University in Berea, Ohio, is thrilled to return to the sidelines after a three-year absence.
"My senior year, I had to end it, not on my terms, because of COVID. Now it gives me an opportunity to refocus on training and come back with an institution where athletics is a much of the actual development of the whole student, academically and athletically, with a great group of young women coming back.I am certainly excited about this opportunity.
The Pomeroys are firing a large majority of players from last year's squad, which will enter its second season in the NAIA River States Conference.
Kiernicki replaces Craig Hendry, who has resigned as women's soccer coach at Saint Mary-of-the-Woods.
Kiernicki takes the reins of a program after an 8-5-6 overall season with a strong roster back in the team.
"I'm beyond thrilled. It's been one of my ultimate goals to expand my executive leadership as a coach. I've done a lot with football over the years and that's what I'm aiming for. ", said Kiernicki.
Hendry led the SMWC to its best winning total since 2013, but as a full-time teacher at the Southwest Sullivan School Corporation, he will have the opportunity to spend more time with his family.
"I will definitely miss being part of the program and working with such a fantastic group of young women," said Hendry.
Kiernicki, a native of Brazil, has a long history in youth football in the Wabash Valley. He founded the Clay Youth Soccer Club in Brazil, serving as executive director in addition to coaching travel teams from 2007 to 2015.
Kiernicki was the boys' football coach at Northview High School for the 2012 and 2013 seasons.
He looks forward to inheriting a talented team looking to make progress in his second NAIA season at the River States Conference. The Pomeroys narrowly missed qualifying for the RSC tournament.
Kennedy Trigg is tied for the RSC lead with 13 goals to earn second-team All-RSC honors to lead a young team.
"I have built a relationship with many of these ladies. It's a champion team. They made it to the national championships last year. We hope to continue this momentum," Kiernicki said. "The recruiting class coming in is really strong. They're a super exciting team. There's no reason we can't pick up where we left off."
Soccer
• Second in the ISU — For the second straight season, the University of North Dakota has won the Missouri Valley Football Conference All-Academic Award, the league office announced.
The award is based on the student-athlete grade point average for the previous school year. GPA calculations include all student-athletes who compete, practice, or receive athletic assistance during the academic year.
North Dakota football student-athletes led the way for MVFC with an average of 3.222, followed by Indiana State (3.214) and North Dakota State (3.124).
Fishing
• Patriots go head-to-head — In Paris, Illinois, the Terre Haute North bass fishing team recently hosted an event.
Cole Berry and Graham Palmer won with a combined catch of 17 pounds and 12 ounces.
Wesley Mickelson and Carter Grim were second at 11 pounds, 6 ounces, and Zander Ashley and Maddox Dowell were third at 9 pounds, 1 ounce.
Ashley won the Big Bass award with a 4-pound, 2-ounce bass.
Golf
• Ace at Rea — Christian Telle recently scored his first hole-in-one at Rea Park.
Telle used an 8-iron on the 148-yard third hole. The witnesses were his parents, Brian and Lisa Telle.