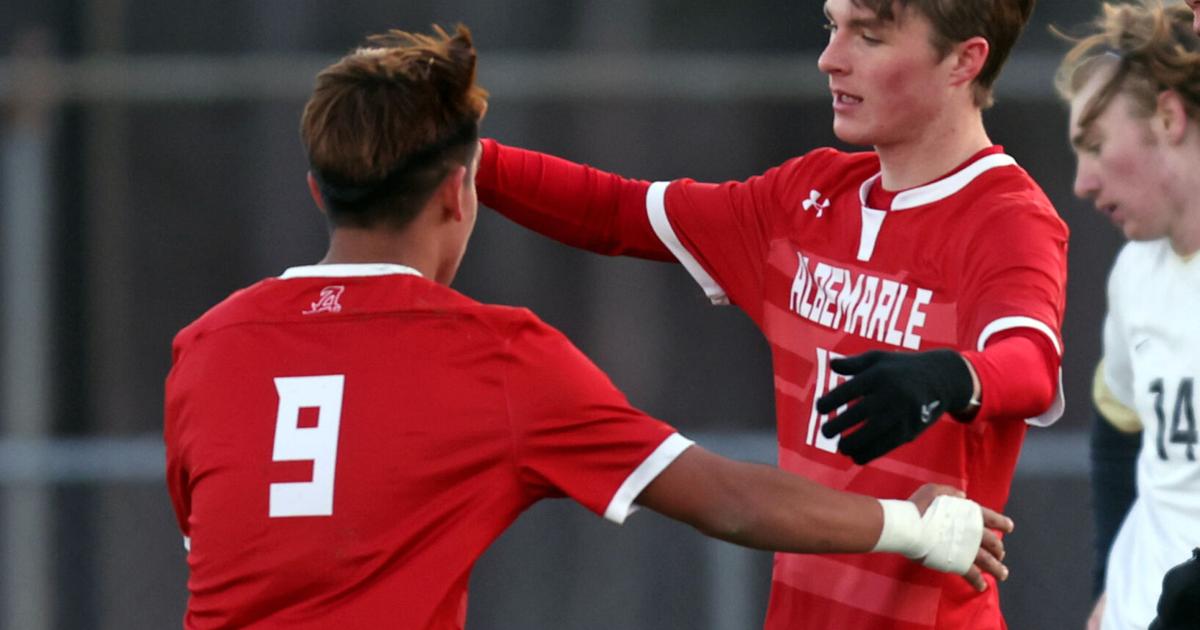 Maldanado scores victory for Albemarle boys football team over Monticello | Sports
Good things happen to attackers who work hard.
That was the message Albemarle boys football coach Zach Laird gave his team at halftime in Monday's Jefferson District game with Monticello.
AHS forward Fernando Maldonado got down to business and was handsomely rewarded in the Patriots' 4-1 win over the Mustangs.
The junior was masterful on offense with his quick first step, which kept Mustangs defensemen on their heels all night. Maldonado drew two first-half fouls that led to shots on goal, both of which resulted in goals, and found the back of the net with a second-half highlight strike to lead the Patriots to a victory on rivals across town.
"It feels good to play the game with a good team against good rivals," said Maldanado. "I was happy to tag and dedicate it to my father."
Maldanado showed magic on the pitch at the start of the competition, making two fouls in the first half which led to goals.
The first came 10 minutes into the fight, when the junior striker was pulled inside the penalty area.
"It was a quick moment," Maldanado said of the play. "I had a chance to dribble past one defender and take another and get the foul."
Graham Dougald was called in to take the penalty and the senior midfielder buried the shot inside the left post for a 1-0 lead over Albemarle.
In the 28th minute, Maldonado fired another penalty. This time, Leonardo Reyes stepped in and buried the chance in the same spot to give Albemarle (3-1, 3-0 Jefferson District) a 2-0 halftime lead.
The Patriots added to their advantage early in the second period with a goal from a free kick. Michael Hanrahan fired a perfect left-footed shot inside the penalty area and Luke Davis made a superb diagonal run to beat his defender and head the ball into the net for a 3-0 lead.
Maldonado capped off his sensational evening with a rocket shot from 20 yards that swept through the biting wind and into the back of the goal for a 4-0 lead over Albemarle.
Sammy Calhoun scored in the final 10 minutes to break Monticello's shutout (0-2, 0-1).
Monday's win, which kept Albemarle undefeated in the Jefferson District standings, is one Maldanado hopes his team can build on.
"It was good for the team to win," he said.