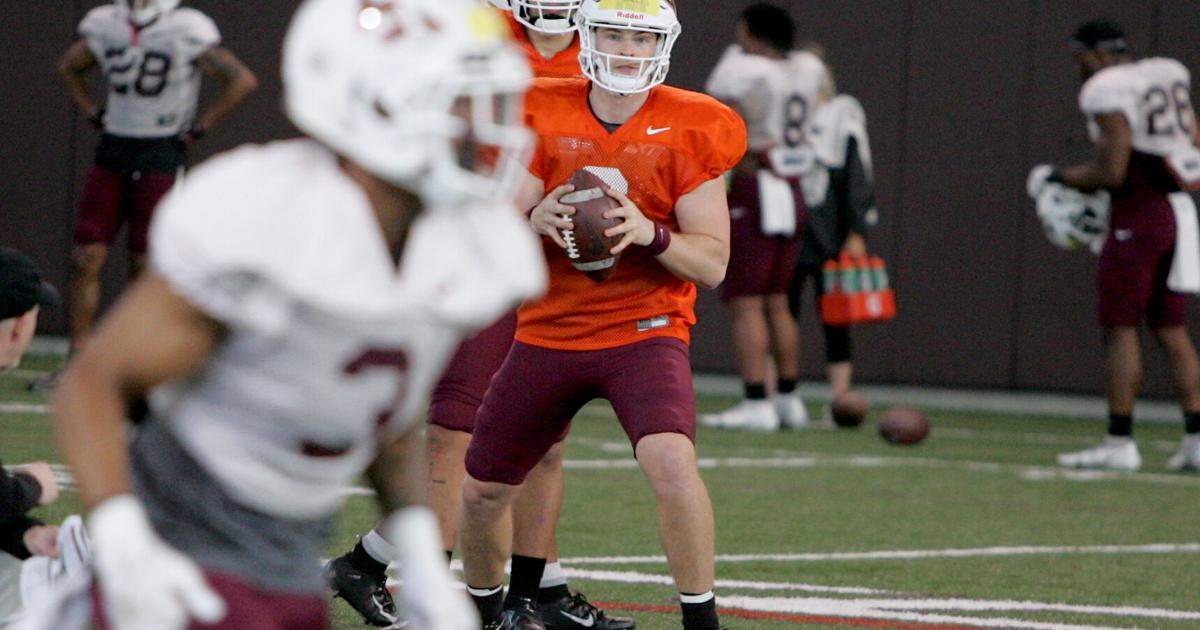 'I think everyone knows who it is': Tech's QB coach relies on honest approach to start competition | Virginia Tech
BLACKSBURG — Virginia Tech quarterback Grant Wells has set the bar high this spring.
Tech's coaching staff opted not to name him a starter upon leaving camp, but quarterbacks coach Brad Glenn said there had been a series of "healthy discussions" on the matter.
Transfer Marshall had a stellar performance in the Spring Game in front of more than 23,000 fans at Lane Stadium – he threw for 178 yards (11 of 21) with two touchdowns to lead Team Maroon to a 26-10 victory – and that was an extension of how he practiced in the weeks leading up to the show.
"I think we've all said it – if there's a certain one, let's do it," Glenn said of nominating a starter. "And we didn't end up doing it, but I think everyone knows who it is, and I think the dressing room knows who it is."
Glenn had no reservations about being candid on the subject. He handled internal talks with Wells and South Carolina quarterback Jason Brown the same way.
This honest approach is how Glenn managed to sign them simultaneously on the transfer portal, a first for the longtime assistant coach. It was no coincidence in January when they announced their verbal commitments at the same time.
According to Glenn, Wells will open fall camp by taking the majority of first-team reps while Brown will work with both. Glenn will split the first and second team reps "50-50" as he has done throughout his career.
Wells and Brown began getting the majority of first-team work in the spring halfway through camp. Connor Blumrick, Tech's other veteran quarterback, transitioned into a hybrid tight end role around the same time while Tahj Bullock and Devin Farrell remain in a developmental phase.
How did Wells jump to the front of the line? Glenn listed many factors – his surprising mobility, arm strength and deep ball accuracy, the two years of starting experience he gained at Marshall and a smooth transition into a leadership role as than enlisted mid-year – but that went beyond that.
It's the same thing Glenn noticed when recognizing Wells during his time in the transfer portal.
"Sometimes you just know," Glenn said. "Like, sometimes even when I recruit high school kids, they all have talent. And sometimes I can't just put my finger on what it is, and I just look at them and I know, 'Hey, this guy has it. This guy matches my eyes with what I look for in a quarterback. And he had it.