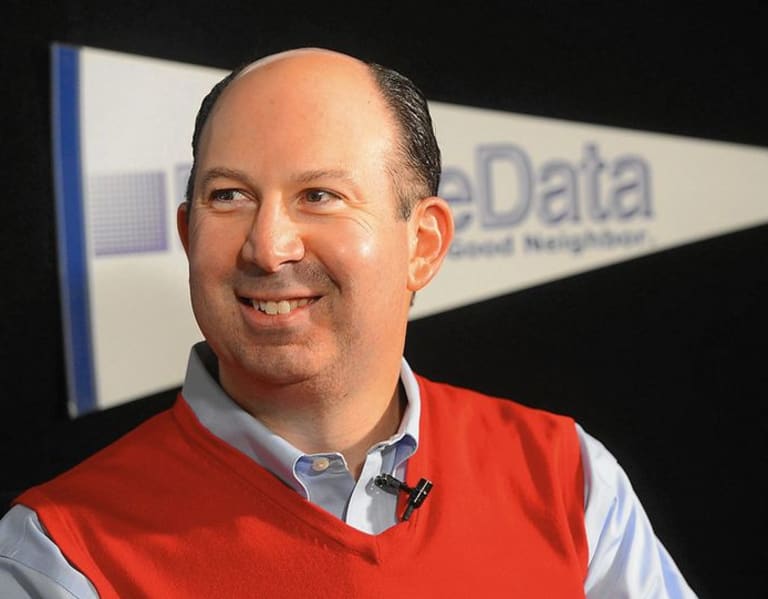 How FCS Life Shaped South Carolina's Coaching Staff
Greg Adkins was part of a fully operational power plant in Marshall from 1991 to 1995.
The Thundering Herd won the FCS National Championship in 1992 and reached at least the semifinals in the five years it was on the program.
Along with coaching linemen on both sides and tight ends, he also became an expert in turf maintenance. It was his job to water the training ground at Huntington during by Jim Donnan crew.
Even the cream of the crop FCS couldn't afford a sprinkler system.
"At that time I was doing it, I was doing it for the love of the game," Adkins said of his coaching roots. "It wasn't for the money, of course. My first salary was $12,000, and I think I ended up somewhere between $24,000 and $26,000 by the time I ended up at Marshall.
Adkins — who was South Carolina's offensive line coach before leaving the team for health reasons Thursday — was part of a staff that was shaped by coaching at the FCS level. The three coordinators combined for 35 years as coaches in FCS programs, and two out of three played their football as one. defensive line coach jimmy lindsey worked on staff at four different FCS schools for 14 years, including his alma mater Chattanooga. Jody Wright, Montario Hardesty, and Torrian Gray all coached at FCS before eventually jumping to the top level of college football and crossing paths in Colombia.
"It helps you grow as a coach"
It's a type of training totally foreign to the higher rungs of the college football ladder. Smaller support staff. Stretched responsibilities. Agonizing decisions on how to split purses to complete roster depth as FCS teams only have 63 full purses compared to FBS 85 teams. Extended bus rides in remote parts of America.
"The amount that comes back to coaches at this level is huge," Lembo said. "When I was head coach of FCS at Lehigh, we didn't have ops [operations] dude. Thus, one coach would be responsible for the travel of the team, another coach was the recruiting coordinator and another coach took care of the camps. You had another coach who would be in charge of academics. At Lehigh, we didn't even have a full-time physical trainer when I was there.
More than anyone, Lembo can talk about this grind. He spent a decade as FCS head coach, five years at Lehigh and five at Elon before FBS Ball State hired him in 2011. Those long nights trying to piece together every part of a football program stand in stark contrast to his current life at the SEC, where South Carolina has entire departments dealing with things his old jobs didn't even have people working.
At Columbia, its players follow a precise diet designed to maximize bodily growth and performance.
In Lehigh, after a 37-7 playoff win at Western Illinois, the team ate day-old foil-wrapped cheeseburgers on the plane as a post-game meal.
"I really believe it helps you grow as a coach and it helps you enjoy the profession," Lindsey said. "If you have the chance to evolve, it makes you appreciate it even more. You look at it and you say, "Man, I've come a long way."
Blocking, tackling and laundry
When Jimmy Lindsey coached at Gardner-Webb from 2003 to 2006, one of his responsibilities was to work as the team's equipment manager. Sometimes that meant meetings with Adidas representatives to figure out what his players and fellow coaches could wear on Saturday. For a few weeks, that meant doing laundry for his team himself in the basement of the football building.
His FCS life took him through a litany of experiences. As defensive line coach at Chattanooga in 2010, the Mocs had planned a non-conference game against an FBS opponent. But he was no ordinary opponent. It was Auburn, and Lindsey had the job of preparing his defense to face Cam Newton amid the greatest individual season in college football history.
Auburn scored 48 points in the first half. Newton set a new career high in passing yards.
"For me, it was a great experience," Lindsey said of her time at FCS. "I think that's where I grew the most as a coach, just from the point of view of coaching on the pitch and then getting things done off the pitch with all the administrative stuff that the head coach assigned you. I think that's where a young coach can cut their teeth and kind of find their coaching style and all those things, and you grow from there.
Each memory is a brick in the wall that now forms the collective wisdom of South Carolina coaches. These little anecdotes stick with coaches, even though their Rolodexes have racked up hundreds of games and thousands of weeks of work since then. Each FCS school has similar obstacles to its FBS counterparts, but no two locations are the same.
"Do not forget where you come from"
Lembo's big FCS-over-FBS upset was a 37-26 scalp at Buffalo in 2002. The game was on a Thursday night, and he remembered "having to get the blessing" of college administrators to miss. two course days for the 12- hour round trip bus journey.
He needed permission to surrender to his own great triumph.
For Adkins, simply raising enough money to avoid one of those bus rides was a key memory from his 1991 trip to Furman. Both Marshall and Furman were ranked in the top 15 in the FCS poll for an early season showdown, and the athletic department pulled out enough cash to charter a flight from Huntington to Greenville. Marshall won a thriller 38-35, a deciding game that propelled the Thundering Herd into a race to the FCS National Championship game.
"I think you probably have a little more appreciation when you've moved up the ranks," Adkins said. "When you're in a place like South Carolina, you appreciate all the little things that are available to you."
FCS coaching is a lifestyle. For some it is a pit stop at the start of a long coaching career at higher levels. Jody Wright spent a year at Jacksonville State in 2013 and worked his way up to by Nick Saban staff in Alabama then in the NFL before Shane Beamer hired him to coach tight ends. For others, it's the adventure of a lifetime. FCS head coach Beamer and the Gamecocks hosted the South Carolina State team on Thursday. Buddy Poughis in his 19th season as head coach at Orangeburg.
It's as much about teaching kids to be better football players as it is about teaching themselves how to coach. On-the-job training goes far beyond simply setting up a blocking system or supervising a training drill. But there is one thing that everyone agrees on in Colombia: if you want to become a better coach, you start by working in the FCS programs.
"You don't forget where you come from, and that's something I'm grateful for," Lembo said. "I think every coach should have the opportunity to coach at this FCS level because it's real coaching. It forces you to do more with less. It forces you to be really organized with your time and become a very well-rounded trainer. I think it's great preparation to be a head coach one day.