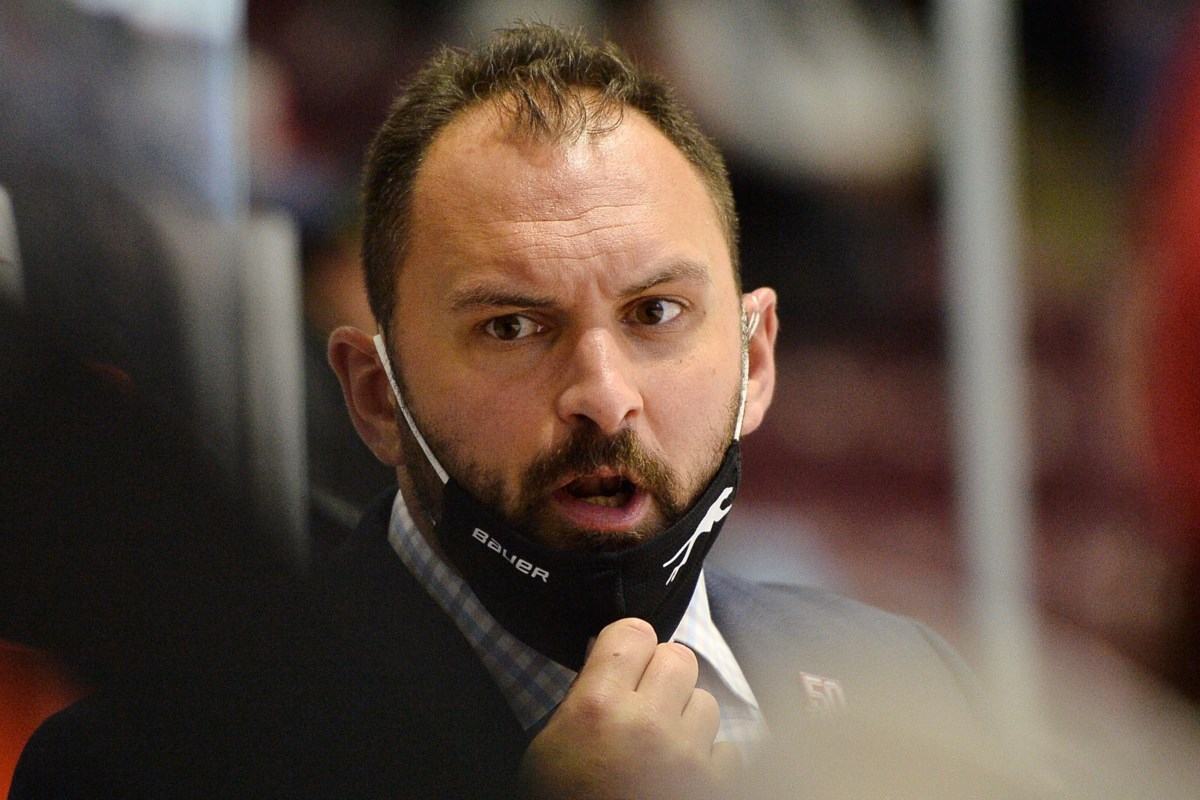 Greyhounds coaching staff to feature another new face
Jamie Tardif joins the AHL's Hartford Wolf Pack; Brent Hughes will replace him as assistant coach
The faces behind the Soo Greyhounds bench this season will be very different than they were just months ago when the 2021-22 Ontario Hockey League season ended.
After associate coach Jordan Smith accepted a position with the Springfield Thunderbirds of the American Hockey League earlier this month, the Hounds announced today that assistant coach Jamie Tardif has also left for hockey professional this season.
Tardif was hired by the New York Rangers to join the coaching staff of its AHL affiliate, the Hartford Wolf Pack.
The process went relatively quickly.
"He had conversations with them a few weeks ago and it progressed from there," Greyhounds general manager Kyle Raftis said.
Raftis added that the decision to leave was not easy for Tardif.
"He kind of went back and forth, but at the end of the day he was excited about it," Raftis added.
The 37-year-old joined the Greyhounds ahead of the 2018-19 season after the team hired John Dean as head coach.
Tardif spent four seasons with the Greyhounds and was scheduled to enter the second year of a three-year extension. In a prepared statement, Tardif said he was "privileged" to be on staff for the Greyhounds.
"My family and I will always have a special connection with the Soo Greyhounds and Sault Ste. Marie because of that experience and the many incredible memories and friendships we've made," said Tardif, who has been active in the Sault's minor hockey system in addition to his work with the Greyhounds.
To fill Tardif's role on the bench, the Greyhounds hired Brent Hughes as an assistant coach.
The 40-year-old Toronto native most recently served as head coach of the Northern Ontario Junior Hockey League's Espanola Express in 2020-21. He was also an assistant coach for the Cape Breton Screaming Eagles of the Quebec Major Junior Hockey League.
Hughes was among the coaches interviewed when Smith was hired at Springfield.
"We were both very excited about this opportunity," Raftis said, of Hughes taking on the role of Tardif.
"He checks a lot of boxes in terms of player development," said the general manager. "He will give us a good dynamic. A lot of times in the past we've gone with guys who didn't have a ton of coaching experience in this role but he gives us a great mix skill-wise he can lead a bench himself and he'll push the other coaches too, which is a good challenge and a good fit.