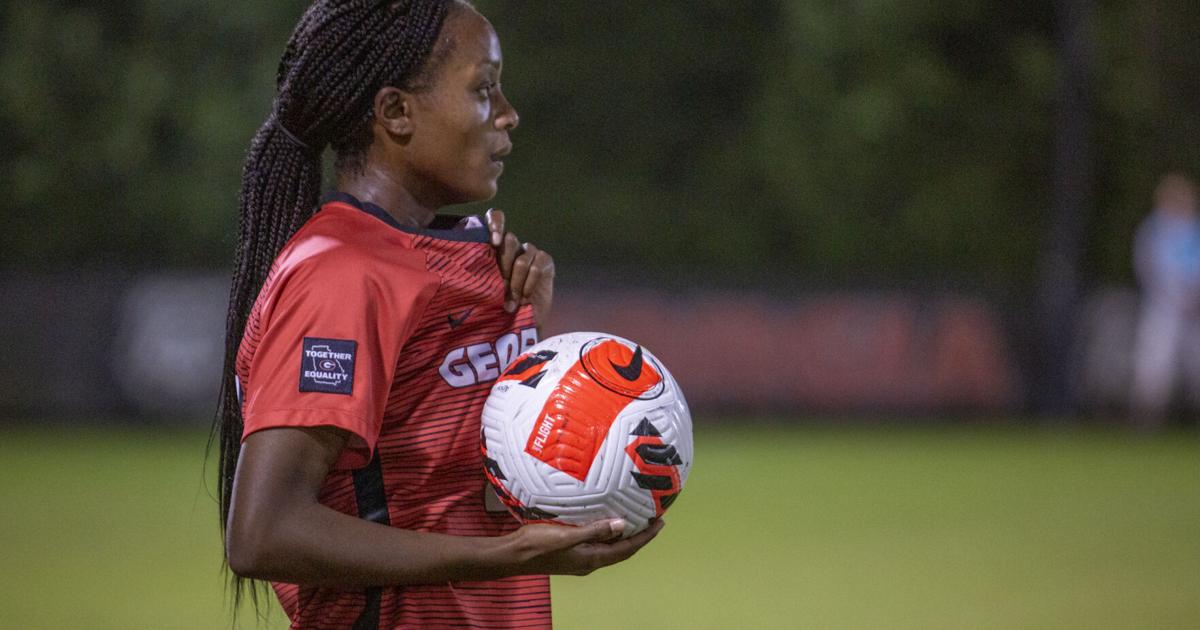 Georgia football defense shines in 3-0 win over Georgia State | Georgia Sports
Georgia beat Georgia State 3-0 Thursday night, limiting the Panthers to just two shots throughout the game.
The Bulldogs came out with a shot in the 16th minute, as sophomore forward Joyelle Washington scored her first goal of the year on an assist from graduate forward Dani Murguia.
Seconds later, junior defenseman Madison Haugen joined in on the scoring fun, firing a shot past the keeper from 25 yards out to give Georgia a 2-0 lead.
That segment of play was the sixth-fastest straight scoring streak in Georgia football program history and the fastest since Ali Williams scored twice in 36 seconds against Georgia Southern in 2005.
As the game continued, the Bulldogs continued to apply the pressure with a barrage of shots. Sophomore defenseman Alyssa Stadeker finally connected on a pass from Washington to score in the bottom right corner, bringing the Bulldog lead to three. It was Stadeker's first career goal.
"[Two goals in a minute] kinda settles the game," Georgia head coach Keidane McAlpine said after the game. "It allows us to be at the forefront. This allows us to get started. A 2-0 lead is always a little fragile; trying to maintain the intensity was the hardest part today. It was great to start the game and start early. We didn't do that enough, so I think our intensity was really good.
Sophomore Liz Beardsley continues to impress, as she earned her third clean sheet of the season. Georgia controlled possession 67 percent of the game while making 20 shots, compared to Georgia State's two.
The 3-2 Bulldogs will travel to Marietta, Ga. to face another in-state opponent when they take on Kennesaw State on Sunday, Sept. 4 at 6 p.m.