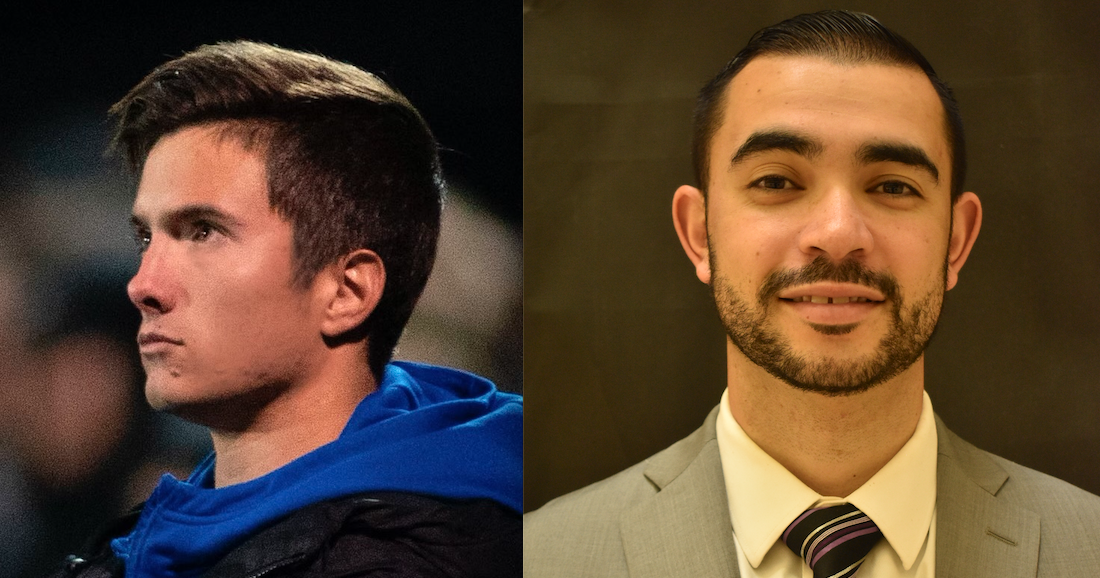 Former Milton High School Soccer Players Colby Gay and Alex Ortega Keep the 'Milton Soccer Mindset' as Assistant Coaches of Their Collegiate Teams | Local News
Former Milton High School footballers Colby Gay and Alex Ortega rarely crossed paths.
With Ortega being five years older, Gay says he remembers showing up to a few pickup games, but it wasn't until 2017 that the two met on opposite sides of the ground.
Gay as a Castlelton University player and Ortega as a Colby-Sawyer assistant coach, the two faced off in the 2017 North Atlantic Conference Championship.
Now Gay and Ortega are both assistant coaches on top-tier college football teams. Gay at SUNY Cortland and Ortega at Amherst College.
For Milton soccer, in addition to the enormous success that the program has been able to achieve throughout its history and recent years, the fact that two former players are continuing their soccer careers at a high level is another achievement to add. to the list.
Gay and Ortega say they have taken Milton's football influence with them in their current coaching roles and in their journey thus far.
"I've always had the underdog mentality," Gay said. "And I think that was mostly when I was growing up in Milton."
"I felt like I always had something to prove coming from a small town," Ortega said. "Playing with a chip on my shoulder, so it definitely marked my college career."
Colby Gay follows a legacy of Milton Soccer
Gay was in Dubuque, Iowa on a Friday when SUNY Cortland staff called and asked if he could come to Syracuse for an in-person interview the following Monday.
Gay said absolutely. He flew to Syracuse, was picked up at a hotel, and driven to Cortland. The next day he received her visit and returned to Dubuque that night.
Wednesday afternoon, they called him and offered him the job.
"Which was, at this stage, one of the proudest moments of my football career in general," Gay said.
His journey to this point was a bit of a roller coaster, looking for what he wanted to do.
At a young age in Milton, Gay was following in his parents' footsteps, he said. His father was a former Milton High School Twin State fantasy football player and his mother was an amazing Essex High School Twin State football player.
Gay's dad coached him at Milton Youth Soccer from age 4 until he was around 12. Their team would do extremely well, Gay said.
"We would go to the Nordic Cup, which is mostly club teams, not city teams," he said. "And our city team was going to win it all, just a city recreation team. So it was clear that we had a group of guys who were top players at a young age."
Gay said that despite his parents, he was not gifted with innate athletic ability. He had to work harder to improve and he showed up to practices and games knowing that.
After playing college football at Milton High School for four years, Gay pursued a teaching career and graduated from Castleton University. But football remained an ever-present force in his life as he played college football for Castleton and coached at a football camp for a few summers in Massachusetts.
Gay's first head coaching job was with a Milton Youth Soccer team during a two-month gap between finishing in Castleton and leaving for camp in Massachusetts. He said he remembered how special it was coaching players on the same pitches he played on when he was much younger.
Looking back, Gay said that as soon as he started coaching he knew he loved more than playing and wanted to keep doing it.
When the COVID-19 pandemic hit, Gay was finishing up teaching students. After earning his teaching license, he decided to step away from teaching social studies (which Milton Middle School offered him a position for) and instead teach what he was truly passionate about: football. .
He applied for every coaching job he saw, eventually landing as an assistant coach for a Division III men's team at the University of Dubuque through a connection to his camp in Massachusetts.
Gay said arriving in Iowa, at 5:30 p.m. from his home in Vermont, he had a bit of blind faith.
Previously, the oldest players he had coached were U14s. Now Gay was on his way to coaching players in his twenties when he was 22 himself. There were even five players in the team who were older than him.
Now, accepting the job at SUNY Cortland feels like a homecoming. His parents, who were so influential in his football career, can now attend more games.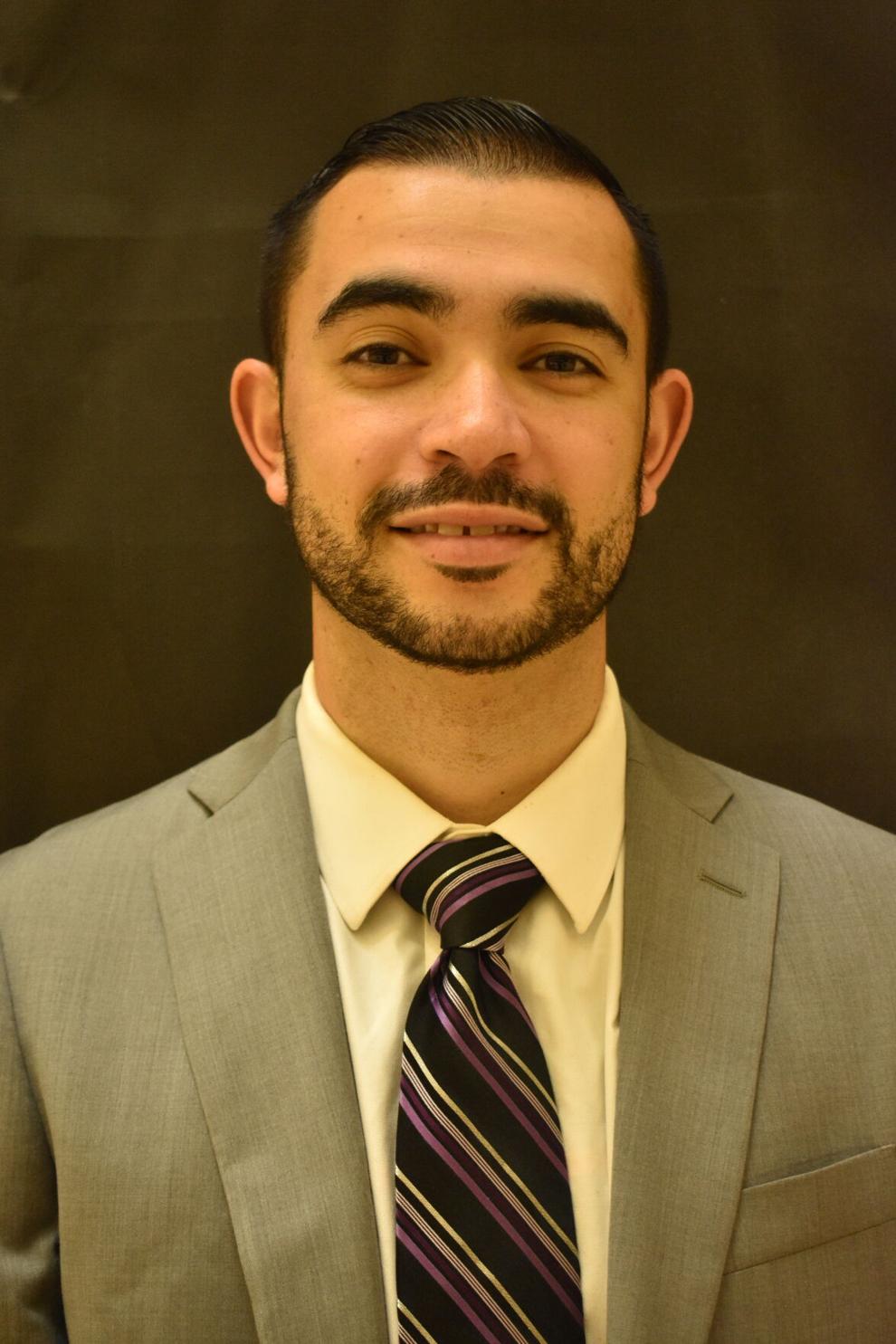 Alex Ortega finds passion for football instilled in Milton
Ortega then recalls his time at Milton High School fading, wondering whether or not he wanted to play at the college level.
During Ortega's four seasons at MHS – from 2007 to 2010 – the team had a total of 53 wins, 12 losses and 2 draws. Looking back now, Ortega says he owes a lot to the coaches who helped him in high school.
"My coaches encouraged me to stick with college football, because I wasn't sure I was going to play," he said. "And then, most importantly, Coach Button said to me, 'Hey, you gotta keep playing. If you're not ready to give it up, listen to yourself.
Since then, Ortega has enjoyed immense success at senior levels.
Looking at Ortega's stats since he was a player at Colby-Sawyer College in New Hampshire, you wouldn't guess his humble beginnings.
By the time Ortega graduated from Colby-Sawyer, he had played in all 80 career games with 62 starts, earning the second most points in program history, the second most goals in the program history and the fourth most assists in program history.
But Ortega said football came naturally. Neither of his parents was a player and even before high school, Ortega said he was never the best player.
When Ortega reached the age when most kids start looking to play for club teams in college, he stuck with Milton Youth Soccer. Because he also wanted to play basketball, he couldn't commit to playing football all year.
Ortega never thought of being a coach when he was a player. He dreamed of becoming a sports journalist for ESPN.
But in the fall of his senior year at Colby-Sawyer, his coach approached him and told him he had the demeanor for it. Then he largely ignored it, but when the season finally ended, Ortega said he realized he wasn't ready to give up football just yet.
When his college roommate passed on the assistant coach job to college, Ortega stepped in.
That year, Ortega was training the guys he had just been teammates with six months before, which was tough. But during his sophomore year, he developed his voice and coaching style.
Since then, Ortega has coached at Clark University and Ralph Macon College, prior to his current role at Amherst.
"I'm just blessed. To have had such a great career at Colby-Sawyer and to be in the record books for everything is great, but it was the people I was with who really helped me decide "coaching is your path" ", did he declare.
He said he was glad he listened to them and couldn't imagine doing anything else right now.
Milton Football Inspired
In retrospect, Ortega and Gay see the way they behave with their teams and in their lives as directly influenced by their time playing football at Milton.
Both say they were constantly expected to reach their full potential, regardless of their technical talents and skills.
Success at Milton came from hard work, brutal conditioning, and a relentless commitment to winning.
"I didn't play for a big club at all, but my teammates at university did," Ortega said. and I was like I wasn't. I think I worked harder than most people, but it was just what it took to be a Milton player.
Ortega said Milton's football often wasn't the prettiest, but the style was more physical, more "in your face".
He said the passion of the coaching staff has rubbed off on the players and Ortega said he always carries that emotion with him in his training at Amherst College.
Gay said to Milton, you always proved everyone wrong, always underestimated.
"Have your thoughts now, but when he hits the pitch, we have a point to prove," Colby recalled thinking at the start. "I feel like that's a lot like what Milton is."
With Ortega at Amherst and Gay at SUNY Cortland, it's possible the two could end up in the national tournament, a battle of assistant coaches for Milton.