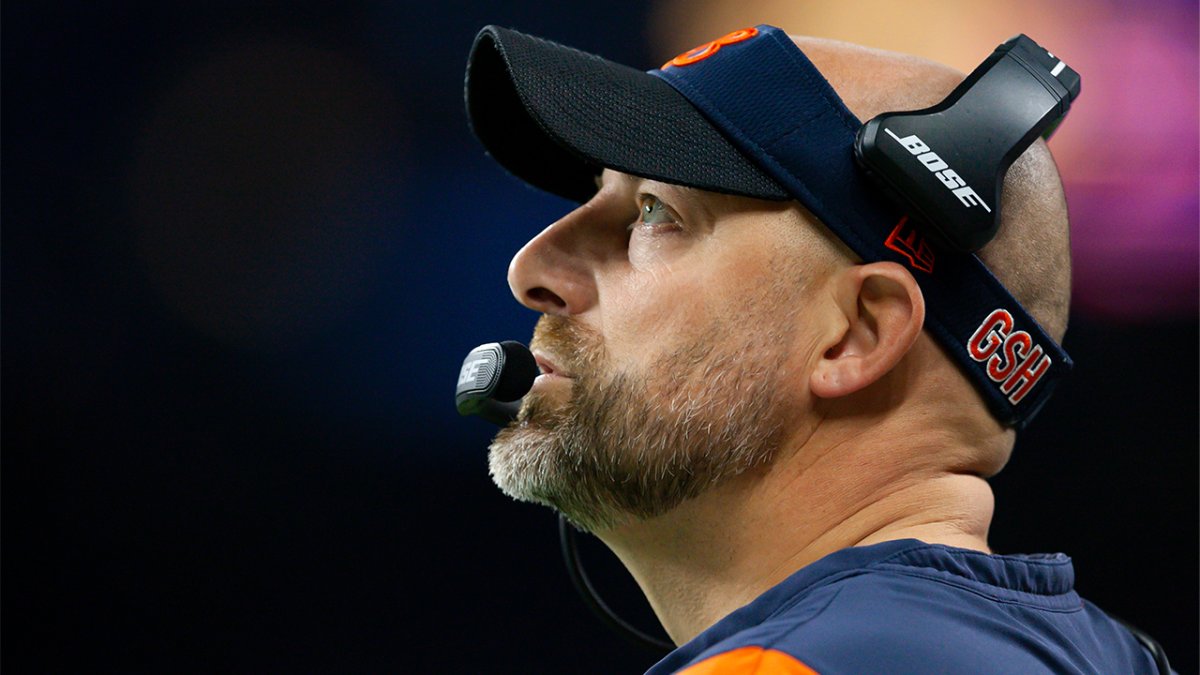 Former Bears coach Matt Nagy shares his final message with staff – NBC Chicago
Matt Nagy shares his last message with the staff after his dismissal originally appeared on NBC Sports Chicago
Matt Nagy has endured a lot of criticism during his tenure as Bear head coach, and a lot of it was justified. But one thing Nagy never did as the end approached was to behave publicly without class.
"The one question they never ask you is how are you going to handle the day you get fired?" Nagy said on "Fescoe In the Morning", a Kansas City sports radio show on 610 AM. "It's a real moment. You know, and when they give you this news, you have to wake up in the morning and you have to 一 For me, I've been very honest with the staff, with the coaching staff and making sure to protect them and to understand, 'Okay, that's what's happening from today for you guys. I won't be here anymore, but I will be there to help as much as I can.
Probably knowing his future was coming to an end with the Bears, Nagy had time to prepare for this moment. Despite the long run-up to his eventual dismissal, the key for Nagy has been the same throughout his last four years as head coach: "Be you".
"That moment with the team, you know, it's genuine," Nagy said on the radio show. "It's true. It's not, it's not easy. It's emotional. You build these relationships, and now you're gone. So dealing with that day, packing the office and just lots of memories , it's raw, you know? But at the same time, like I said, it makes you better as long as you handle it right.
Nagy ended his tenure as Bears head coach with a 34-31 regular season record. It also went 0-2 in the playoffs. Nagy's 52.3% win rate puts him right in the middle of the Bears All-Time Head Coach Rankings, to No. 8 of the 16 head coaches who have led the team.