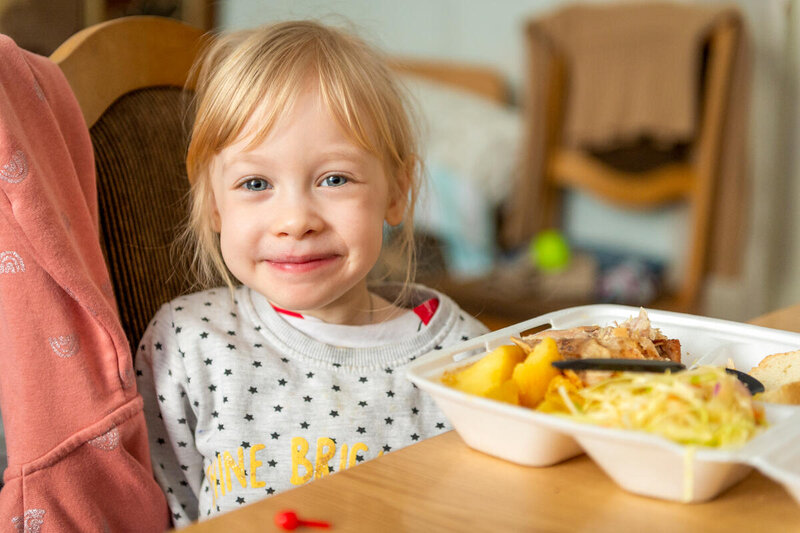 Football stars join UN agencies to raise money for refugees in video for #Football4Ukraine appeal
Six international soccer stars – including the first Syrian refugee to play in the German Bundesliga – join the world food program (MAP) and the United Nations Refugee Agency (UNHCR) to raise funds for people fleeing conflict in Ukraine.
UNHCR and WFP's #football4ukraine global appeal comes at a time when almost a quarter of Ukraine's population, more than 10 million people, have been driven from their homes.
Click here to watch the video
According to the UN, 3.9 million people have fled the country since the start of the conflict, making it the fastest growing refugee crisis since World War II. Meanwhile, 6.5 million people have been displaced within Ukraine's borders, and it is estimated that at least 13 million of them are stranded in the affected areas or unable to leave amid increased security risks, destroyed bridges and roads, and uncertainty about direction and where to stay. .
"I think it is very important at this time in the history of the world that we all come together and show this solidarity," said WFP spokesman Abeer Etefa. "This is a critical time for anyone who can actually help and donate. With rising global food prices following the Ukraine crisis, with massive humanitarian – and especially food – needs in countries like Afghanistan, Yemen and South Sudan, we need the help from everyone, regardless of the size of the contribution, even if it is just to help raise awareness.
---
The video call features players from across the British Premier League, Bundesliga and French Women's Division 1, accompanied by music from WFP Goodwill Ambassador The Weeknd.
The three refugee players are Bayern Munich's Alphonso Davies, UNHCR Goodwill Ambassador; Everton goalkeeper Asmir Begovic, who was forced to flee his home in Bosnia and Herzegovina; and Borussia Dortmund's Mahmoud Dahoud – the first Syrian refugee to play in the Bundesliga.
They are joined by Manchester City and FIFA Women's Player 2020 Lucy Bronze; Ada Hegerberg of Olympique Lyonnais, the first woman to receive the Ballon d'Or; and Manchester United's Juan Mata, who won the World Cup with Spain.
The players call on supporters – wherever they are and whatever club they support – to unite as one team and support those forced from their homes by war, by donating to the call.
"I'm sorry about this situation," said Lucy Bronze. "Millions of people, including many children, have been forced to flee their homes in Ukraine without knowing what the future holds or when they will be able to return home.
"It is even more shocking to think that this is on top of the more than 84 million people already displaced worldwide. I hope our appeal to displaced people in Ukraine will provide the support they need.
PAM's Abeer Etefa said: "Player popularity helps us engage with audiences we might not have reached otherwise," Etefa said – timing is critical – not just for Ukraine but for humanitarian emergencies around the world. "If you look at Yemen, we barely have a quarter of the resources we need to keep people alive. The Ukraine operation — we don't have the funding we need.
The joint appeal brings together UNHCR's expertise in protecting families forced to flee with WFP's experience in saving lives in conflict zones. To ensure the donations have the greatest impact for those affected by the emergency in Ukraine, they will be allocated to the two organizations to provide food, shelter, psychosocial support, financial aid and other aid. vital.
In Ukraine, UNHCR is working to provide emergency shelter, cash assistance and other essential protection services to those who have fled their homes. It also helps coordinate the refugee response across the region, providing essential humanitarian and protection assistance, and helping authorities increase their capacity to receive and accommodate new arrivals.
WFP is setting up a massive operation to provide food to civilians trapped in major cities and to help others affected by the conflict who have fled to neighboring countries. WFP teams are also setting up operations and centers in several locations in neighboring countries to facilitate the delivery of humanitarian aid to Ukraine.
"With every day of fighting, hunger is tightening its grip not only in Ukraine but also in countries far from its borders, which depend on Ukrainian wheat and grain to keep their poorest citizens alive," the executive director said. of WFP, David Beasley. "This war is a catastrophe for the world.
Click here to watch the video and DONATE