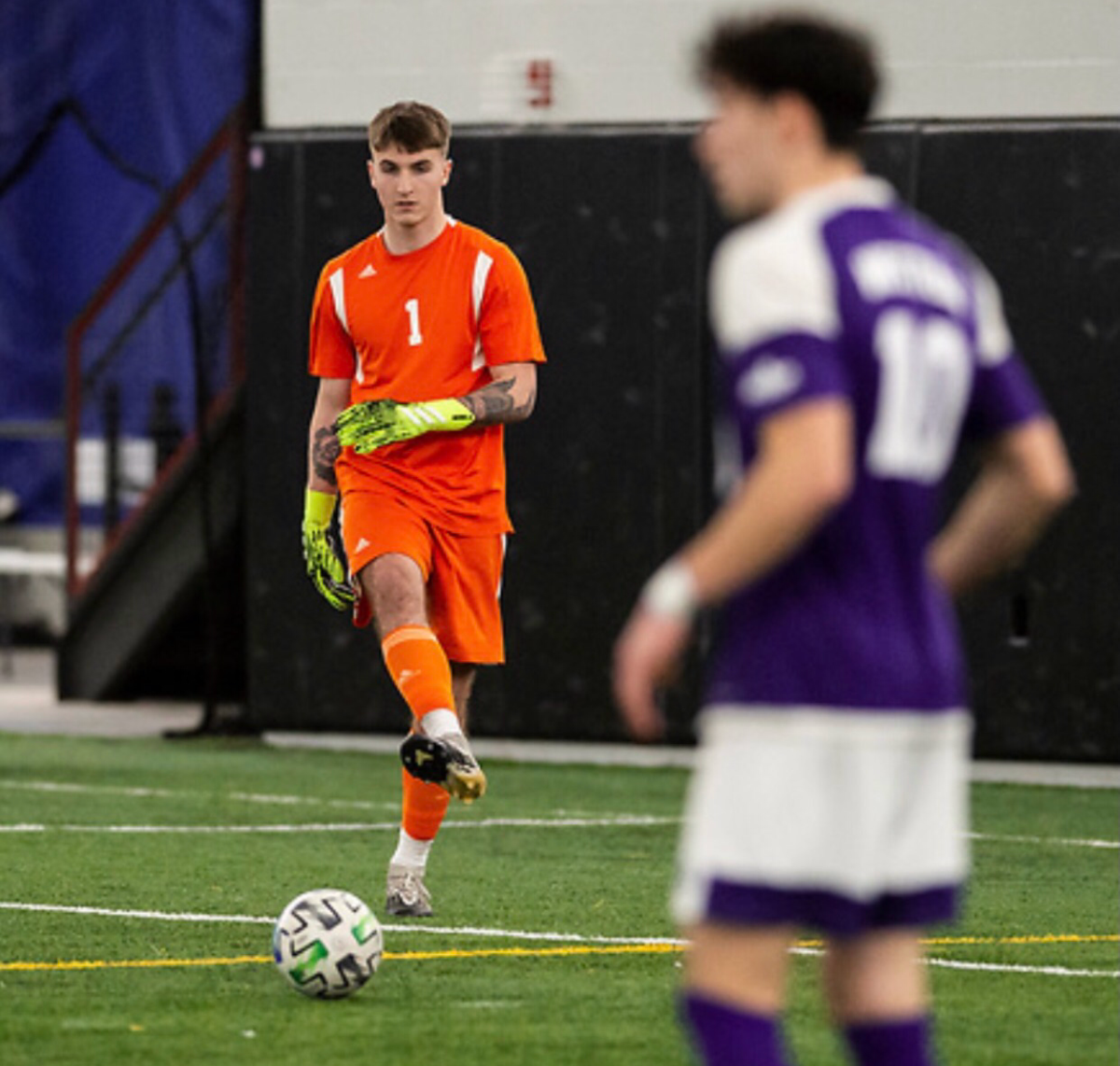 Cambridge soccer player leaves NCAA for Canadian program
Cambridge keeper leaves NCAA to join York University in hopes of playing professionally in Canada
A 21-year-old soccer goaltender from Cambridge is about to launch his Canadian college career with York University in Toronto.
Seanan Main used to net for Western Illinois University where he played for two seasons, but recently decided to transfer to York.
Planning and the compact season was a driving force in wanting to switch schools, he said.
"The NCAA has the shortest season with the most games of any league in the world. Games plus school, it's been really hectic," Main said.
Main started playing soccer at the age of two and played for various clubs in the Waterloo region.
He was playing for a club in Hamilton when he got a call to try out for the Toronto FC Academy, but was not signed. He eventually joined Berlin FC, which helped him secure a scholarship down south.
"They put my highlight tape there and Western Illinois reached out. We went there and I liked the vibe and the setup was great and then I signed with them," Main said.
Despite a pandemic and a very compressed schedule, Main had a great sophomore year; becoming a starter, getting two-time NCAA Summit League Defensive Player of the Week, and ranking second in saves per game in the Summit League.
"I came in and was the starter, we didn't have the best season, but individually I played very well. I had two defensive player awards a week and was ranked at nationally for save percentage and saves per game," Main said.
After spending two seasons with the team, he decided it was time to move up north. His main goal has always been to play for a good Canadian program and York just seemed to fit. Everything from the coaching staff to the football field was all in line with his plan to help him take the next step in his career.
"I think this next season will be a good first season to showcase myself. I'm looking to play two more years of quality soccer, but the ultimate goal is to play in the Canadian Premier League," Main said.
According to Main, one of the biggest differences between the two schools is York's vibe.
He said the energy during the matches is amazing and the stadium they have is world class, and really allows the fans to interact and help make the matches intense.
Unfortunately, due to the pandemic, Main's family never got to travel to see him play college football, but now they will have the chance to see their son whenever they want.
"With COVID, it has made it difficult for my family to come see me. Even in my freshman year they just couldn't make it, now I think it would be a lot cooler to do it at home," Main said.