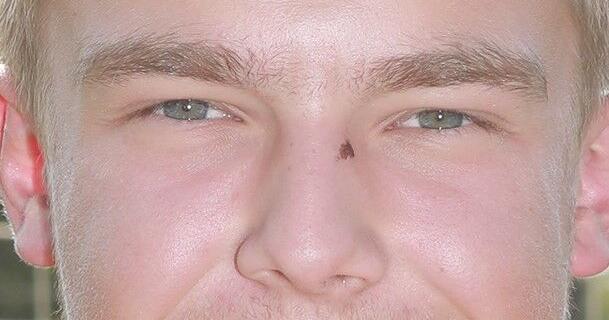 All Cities squad highlights winning men's soccer season | Local sports
MANKATO – The men's football teams of Mankato East, Mankato West and Mankato Loyola / St. Clair / LCWM / Madelia have recorded 32 wins and won 61.5% of games this season.
Mankato United Soccer Club honored 15 of the city's local players.
East elder Landon Metcalfe played as a center-back for most of the season, but finished the last six games as the team's goaltender due to injury. He received the team's rookie of the year title, recording one assist and a 1.32 goals-against average and 86.8 save percentage.
Senior forward Mohamed Yusuf led the Cougars with eight goals and two assists, and received an honorable mention from the All-Big Nine Conference.
East second-year midfielder Sergio Hernandez-Cano has won first-team honors from all conferences and was selected to the All-State Second Team, one of only two second-year students honored year. He scored four goals and an assist.
Sophomore Owen Quist has only appeared 13 games due to injury, taking first-team honors of all conferences as the Big Nine's top goaltender. He was voted MVP of the East by his peers and coaches after compiling a save percentage of 91.7 and 0.70 GAA.
East second-year midfielder Dailan Bangu has played almost every minute of every game this season. He scored one goal and three assists.
West senior Caleb Crocker was a four-year-old varsity player who won an honorable mention at all conferences last season. He had four assists.
Elder Joey Decko was one of West's captains, scoring five goals with 11 assists. He was a four-year laureate.
West senior AJ Franke was chosen as the recipient of the Lon & Regina Smith Award, which recognizes sportsmanship, leadership on and off the pitch, commitment to Mankato football, academic achievement and exemplary behavior in the field. together. He's been a letter winner for four years, two caps in all cities and a team captain who had four goals and six assists last season.
Senior West captain Caspar Olseth scored 18 goals and 11 assists, taking all-state and all-conference honors. It has been a winner of a letter for four years and three times selected in all cities.
Jack Raverty, West's senior captain, was a selection of all conferences and states. He scored one goal and had two assists last season, winning his sixth college letter.
Western junior Owen Essay had four assists last season, his second in college.
Mankato Loyola / St. Clair / Madelia senior Duram Kelly had a goal and an assist. He's a four-time One-Letter winner and two-time All-City Draft with three goals in his career.
Junior Jeferson Alvarenga had eight assists as a defensive midfielder. He was one of the captains of the team.
Crusaders junior Derick Vivas-Montoya led the team with 17 goals, including three consecutive hat tricks. He also had four assists.
Junior Olman Pastor scored three goals and two assists as a center-back as a sweeper. He was one of the captains of the team.
Follow Chad Courrier on Twitter @ChadCourrier.